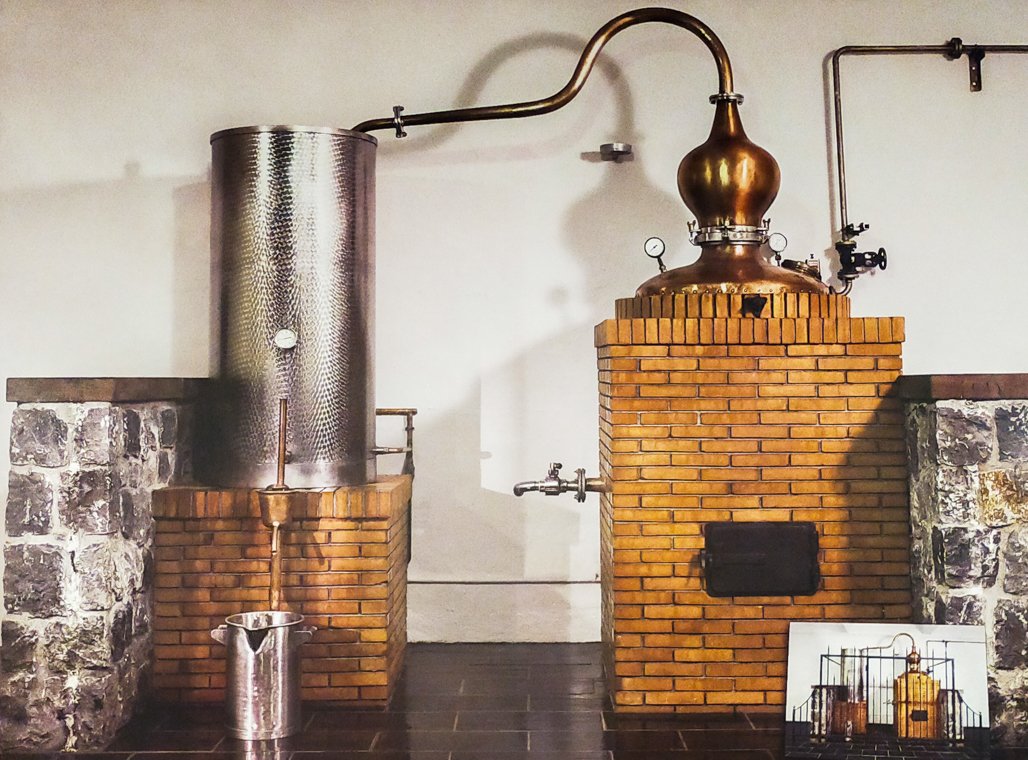 In 1984 we installed a Charentais still and distilled the sagardoa for the first time. Since then we have been working in 3 variants of this spirit generically named Sagardoz, which means "from apple" in Basque language. All the process is carried out within our cellar located in Astigarraga.
Sagardoz "Le Blanc" captures the traditional essence of Basque Country cider. We select the best cider from our wine cellar to be distilled and then set aside the purest and most aromatic parts of the process: fruity and dry fortifying spirits that warm the soul without over-doing it.
Consumption recommendations: Very suitable to be taken as a digestive at the end of a meal, alone and fresh. Cold or with ice.
Sagardoz Liqueur is made by fortifying our Le Blanc distillate with juice extracted from the most aromatic native apple varieties. Fresh apple juice with caramel and honey aromas. Warmth, spices and juicy sweetness in the mouth. Pairs perfectly with blue cheese or chocolate.
Consumption recommendations: It can be consumed fresh or cold, with or without ice, at the end of a meal or gathering. Very suitable for consumers who love sweets, offering an original, different product.
Small batches of our Le Blanc distillate are selected to mature in oak barrels alongside the Urumea river valley. After many years, the wood passes on a delicate taste, with spicy and intense aromas. Great to enjoy with friends next to an open fire with a pleasant meal.
Consumption recommendations: Aged in wood, its consumption is complex. It can go in a balloon glass, not cold, appreciating the characteristics of an aged spirit. However, new trends point to taking it on ice.