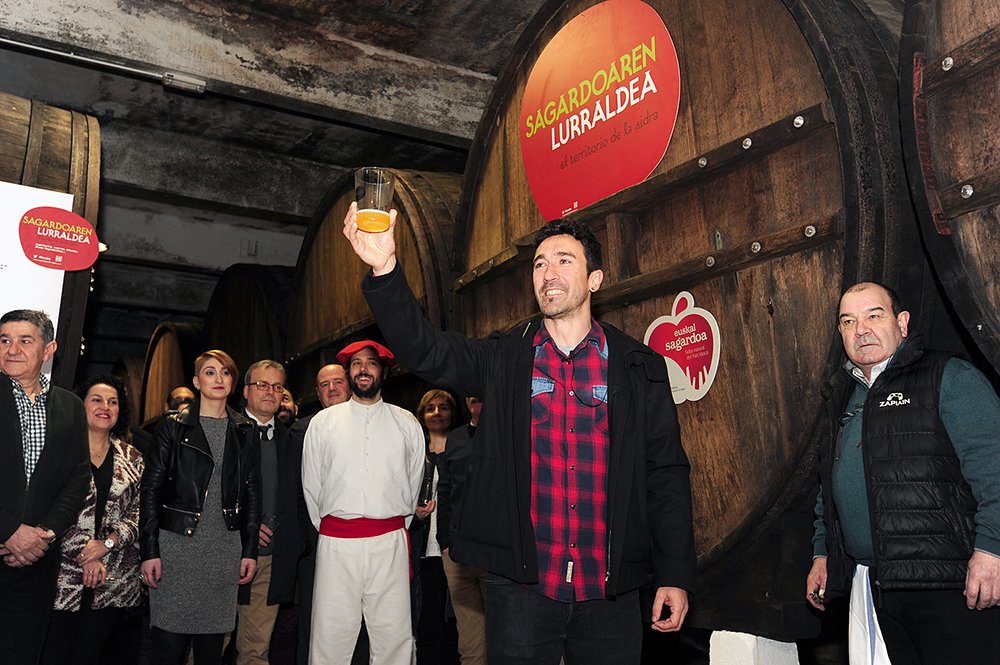 The Txotx is a phenomenon of the gastronomic culture of our Sagardoa. It was born from the tasting that customers carried out when buying their Sagardoa. It so happens that in the past the production cellars did not have the means to be able to preserve the drink throughout the year in the barrel, so that between the end of winter and the beginning of spring the client had to stock up on the bottled Sagardoa for all the year.
Logically, given the differences in quality between one barrel and another, the buyer tasted the content of each kupela looking for the best wines, until closing the purchase deal for bottled Sagardoa.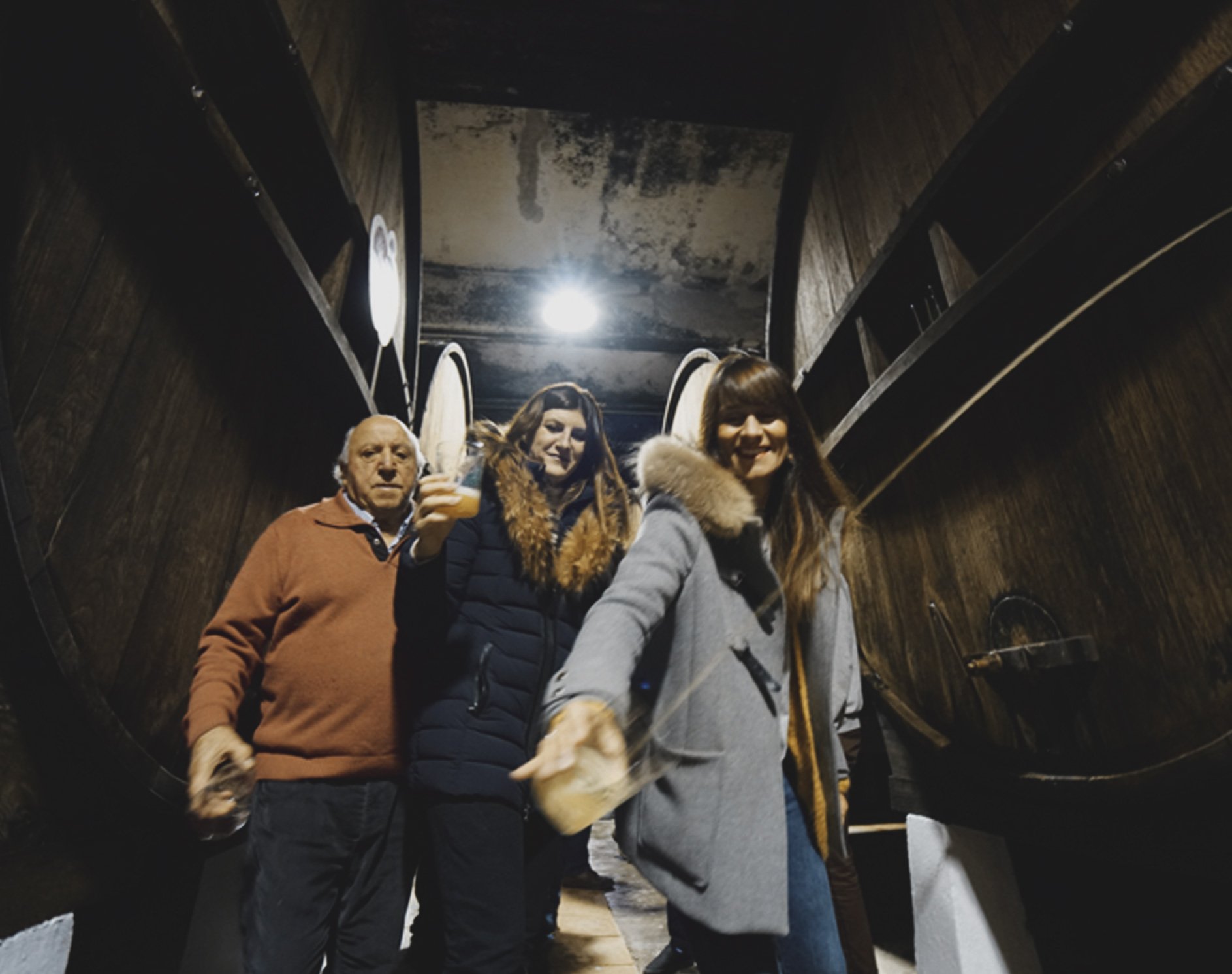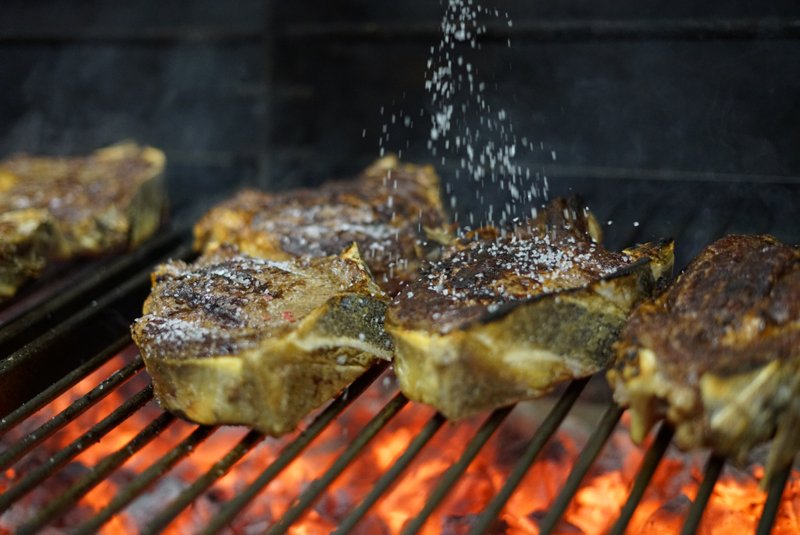 Later, those kupelas that had not been chosen to be bottled were sold in glasses served straight from the barrel, temporarily transforming the cellar into a cider house of the time.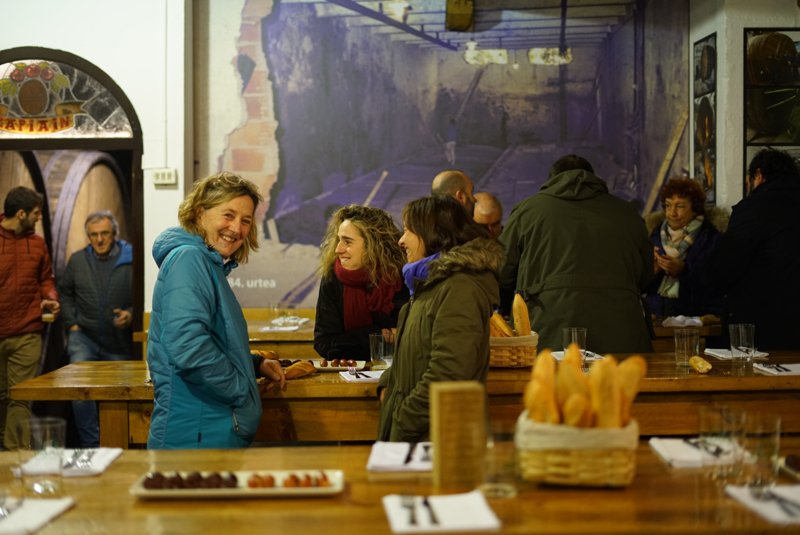 All this became history. Today the cidery is perfectly equipped to serve quality Sagardoa to its customers throughout the year according to their needs, but that tasting ritual has led to what we know today as Txotx.
The Sagardoa is a seasonal young product, so the one we drink every year from the end of January onwards is a drink that has just been born, with the characteristics that the climatic year has brought to the apple from which it comes. This gives our drink a special charm.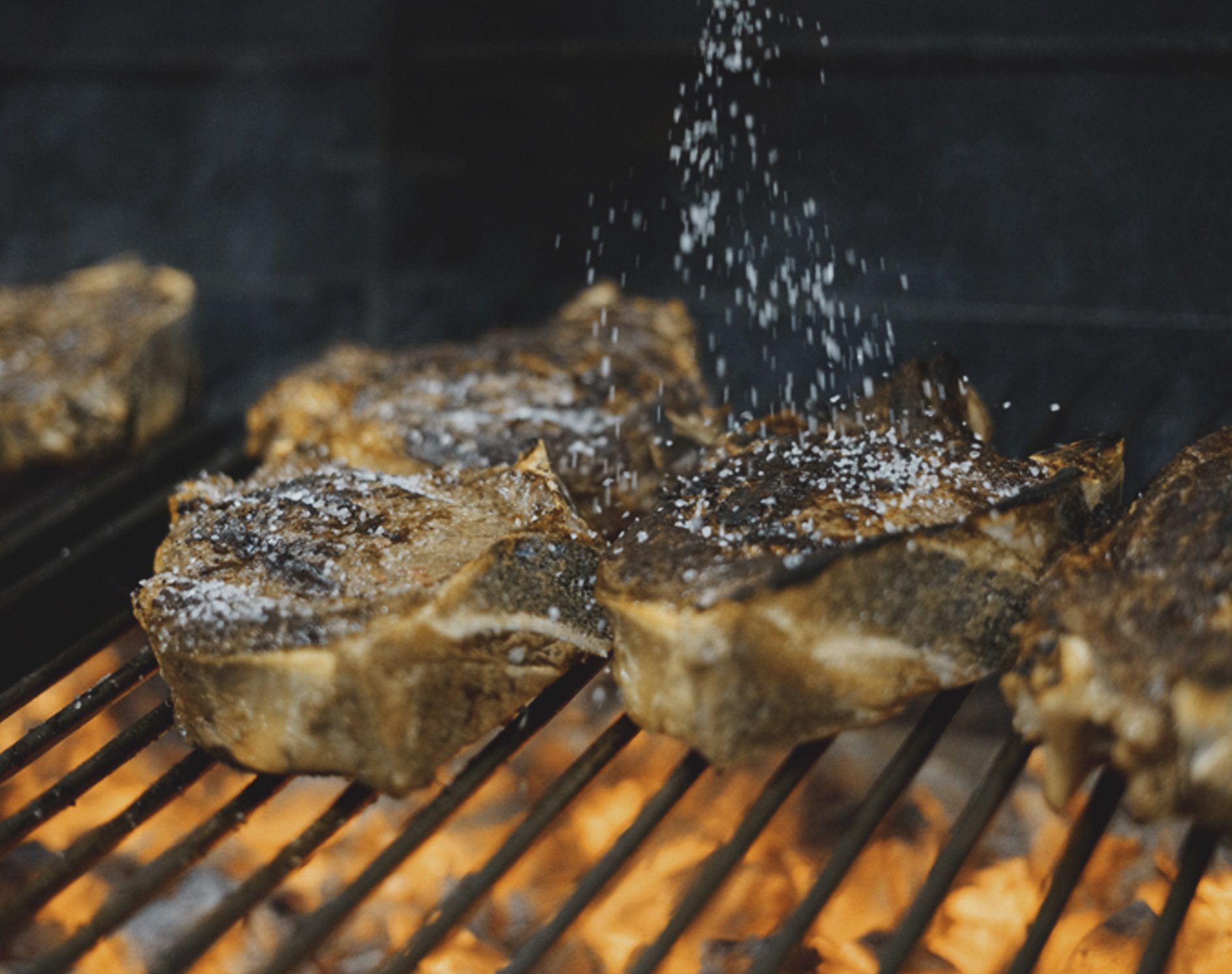 From mid-January to the last day of April, Zapiain opens the doors of its cellar every night except Sunday, and also at noon on Saturday. There is a unique atmosphere where you can enjoy an exceptional meal with the new Sagardoa served directly from the kupela by the cidermaker himself.
You dine standing in the same cellar, with the traditional dishes that pair perfectly with the Sagardoa: cod omelette, fried cod, ribeye, cheese and nuts.
A ritual of exceptional appeal, that nobody wants to miss when the date arrives.
Menu
Txotx
Sagardoa
The opportunity to taste our top quality cider bottled directly from the kupela.
---
Cod omelette*
Maritxu Goñi's recipe. Mother for some, grandmother for others, an excellent cook.
---
Fried cod*
Quality cod from Iceland and the Faroe Islands, accompanied by peppers and onion.
---
Ribeye
Old cow ribeye roasted on a charcoal grill, rare, as tradition dictates.
Cheese board*
Cheese board from the Basque Country that pairs perfectly with Sagardoa. With Sagarra.
---
Walnuts
Accompanying the cheese, the ones that have always been in our house.
---
Bread
Bread made here, in the same town of Astigarraga, in the neighborhood of Ergobia.
---
*Ration for two people
OUR QUALITY PROVIDERS
Kepa Loidi · Alkorta Bakailuak · Txogitxu · Euskal Herriko Artzainen Gaztak · Mendiluze Okindegia · Pedro Luis